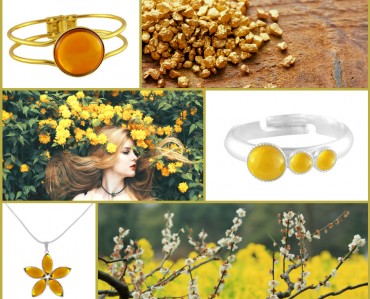 Yellow is color of the mind and the intellect. Yellow is creative from a mental aspect, the color of new ideas, helping us to find new ways of doing things. It is the practical thinker, not the dreamer.
Thursday's element is air and the day is associated with the Jupiter. Yellow is non-emotional, coming from the head rather than the heart. Another version of gold, yellow is the color of friendship, goodness and faith. Golden yellow color of jewelry is the color of charm, trust, summer, bright sounds and upbeat music. Pastel yellow tends more towards spring, psychic endeavors and creativity.
If your favorite color is yellow, it will reflect in your personality! Use it when you choose the color of jewelry also for strength of will, vitality, purpose and effectiveness. Wear yellow jewelry or decorate with yellow to draw attention, stimulate energy, enthusiasm and confidence.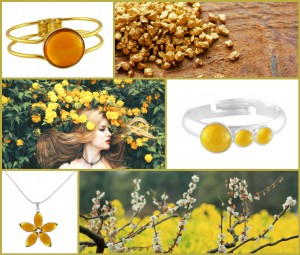 Here at BohemStyle.com we create outstanding pieces of 24K gold and 925 silver plated jewelry using high-quality Czech glass beads and stones, handmade lampwork Bohemian glass beads, made with additions of 24K gold leaf and fine silver.
We bring together simple and gorgeous, bohemian and chic in our jewelry. Each piece is unique and individual like a person who will wear it. We do our best to stock various colors to suit different clients' requirements and preferences.