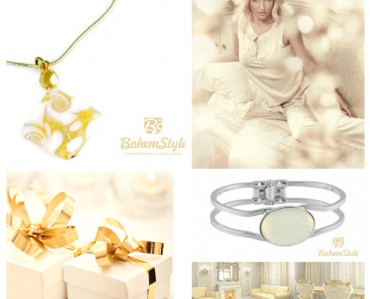 The days of the week have associated colors, and you might take this into account when choosing what to wear, to eat or what to drink. We live in a colorful world so most of the time we dream of colors. Most of the colors have standard feelings and emotions associated with them. When we come to know about the positive influence of a color we wish to get benefited from that.
Monday's element is water and the day is associated with the Moon so it is full of illumination and mystery. Due to the moon's influence we may feel passive and we will generally feel far more moody, romantic and sensitive.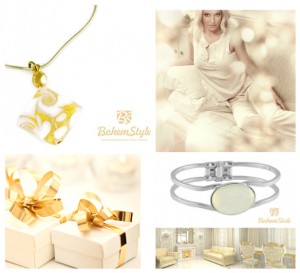 White is the color for Mondays and therefore wearing white dresses and keeping white flowers at home are recommended on Mondays. It is a good day for men seeking favors from women and for making new friends.
Monday is also known for the colors silver and cream so wearing fabrics or jewelry connected to the colors of the Moon will enhance any qualities that relate to this day. White and silver jewelry helps us to absorb the Moon's grace and wisdom.
Here at BohemStyle.com we create outstanding pieces of jewelry using high-quality Czech glass beads and handmade lampwork Bohemian glass beads, made with additions of 24K gold leaf and fine silver. We bring together simple and gorgeous, bohemian and chic in our jewelry. Each piece is unique and individual like a person who will wear it.
We do our best to stock various colors to suit different clients' requirements and preferences.