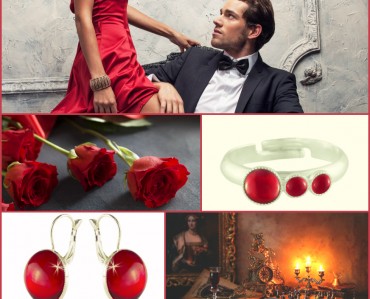 Red is color of the magical arts and sciences of transformation. Red is associated with physical work, it is healing people and animals. Red color is bright and energetic.
Tuesday's element is fire and the day is associated with the Mars so it is full of passion and violence. Red is the color of inspiration, vitality, illumination, wrath, courage, drastic emotions, purification, hard music and windstorm. Red is the best color to ward off danger.
Use red color of jewelry for stability, grounding, welfare and physical health. Red is very emotionally intense color. It enhances human metabolism, increases respiration rate, and raises blood pressure. Wear red jewelry or decorate with red to draw attention, stimulate energy, enthusiasm and confidence.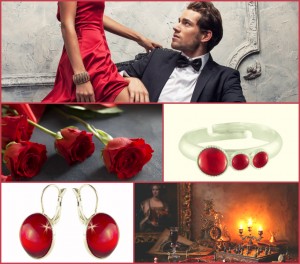 Here at BohemStyle.com we create outstanding pieces of 24K gold and 925 silver plated jewelry using high-quality Czech glass beads and stones, handmade lampwork Bohemian glass beads, made with additions of 24K gold leaf and fine silver. We bring together simple and gorgeous, bohemian and chic in our jewelry. Each piece is unique and individual like a person who will wear it.
We do our best to stock various colors to suit different clients' requirements and preferences.