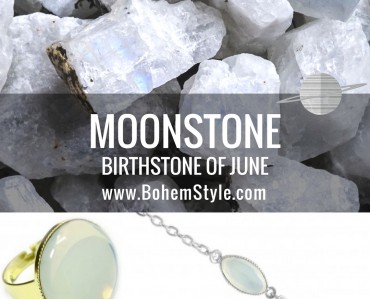 Do you know that birthstone of June is the moonstone? Moonstones have always been considered as lucky stones. Some people believe, that if moonstone will be placed under the pillow it will induce dreams of the future. Asians say there is a live spirit in the moonstone and here are a lot of another beliefs in the power of moonstone, but it's also very beautiful accessorize for any woman, who prefer delicate and trendy jewelry. You were born in June? So, you for sure should check out our Moonstone new collection!
Here at BohemStyle.com we create outstanding pieces of 24K gold and 925 silver plated jewelry using high-quality Czech glass beads and stones, handmade lampwork Bohemian glass beads, made with additions of 24K gold leaf and fine silver.
We bring together simple and gorgeous, bohemian and chic in our jewelry. Each piece is unique and individual like a person who will wear it. We do our best to stock various colors to suit different clients' requirements and preferences.