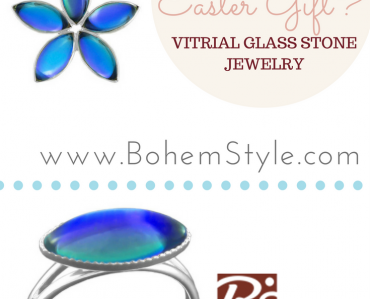 Easter is the time of new life springing up and nature coming to show its beauty again after the winter – so go ahead and celebrate with us our new arrival of Easter jewelry. Adorable multicolor Vitrail Bohemian glass stones, that change their look under different angels, 24K gold plated and 925 silver plated Easter rings, Easter pendants, Easter earrings and much more. If you're looking for great Easter gift ideas, you sure have some now. The only thing left to do now is to visit our website and find the pieces that catch your eye the most.
Here at BohemStyle.com we create outstanding pieces of 24K gold and 925 silver plated jewelry using high-quality Czech glass beads and stones, handmade lampwork Bohemian glass beads, made with additions of 24K gold leaf and fine silver.
We bring together simple and gorgeous, bohemian and chic in our jewelry. Each piece is unique and individual like a person who will wear it. We do our best to stock various colors to suit different clients' requirements and preferences.